Welcome to RCCG Fountain Of Restoration




Doing Life, together!
Service Times
Prayer Line - Conference Number 609-746-1046 Access Code 216188#
Prayer Line - Conference Number 609-746-1046 Access Code 216188#
Worship here with us!

Gathering In-Person
Join us on Sundays at 11:00 am.
Distance is not a Barrier! Join us online

Live Stream
For those not able to or comfortable attending in-person.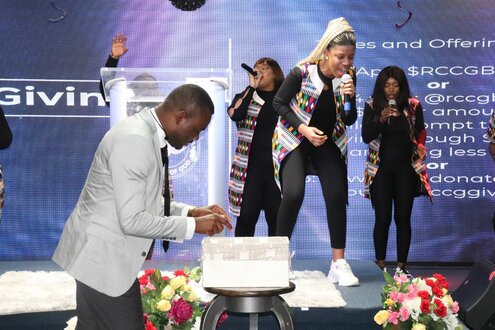 Sunday Services
Learn more about what Sunday Services at RCCG Fountain of Restoration Parish look like.
Worship at Fountain of Restoration
Experience the joy of song as we sing to our King.
What we believe
We believe that the entire Scripture, both Old and New Testament are written by the inspiration of the Holy Spirit – II Tim. 3:16-17.
We believe that there is only one God, Who is the Creator of both visible and invisible creatures - John 1:1-3.
We believe that Jesus is the Son of God; Who took away our sins, and the Savior of the world. He is God revealed in the flesh. We believe in His death on the Cross, and resurrection, by which He brought redemption.
We believe the Holy Spirit is the third Person in the trinity. He has the same power, the same glory with God the Father and God the Son. He Teaches, He Speaks to men, and bears witness in us – Acts 16:6-7.
We believe that there is a devil, who seeks the downfall of every man. He brought sickness, sin, and death into the world.
According to Gen 2:7, we believe that man is of three parts, namely body, soul, and spirit. Humans (man) are God's ambassadors on earth to take control over all other creatures on His behalf on earth.
We believe that all members of this Church should receive immersion Water Baptism, in the Name of the Father, Son, and Holy Ghost. We also believe all born-again souls should ask for the Holy Spirit from above, as the Apostles were ordered to wait in Jerusalem until they were filled from above. It is the promise of the Father.
We'd love to see you soon!